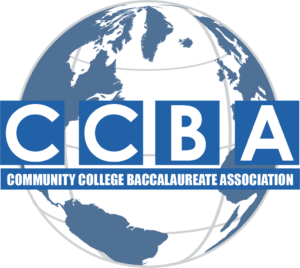 Welcome, CCBA Members!
Indiana Tech and the Community College Baccalaureate Association are working together to make pursuing an advanced degree more affordable. In partnership with CCBA, Indiana Tech will award a 20% scholarship for graduate or Ph.D. tuition to CCBA members.
Graduate Degree Programs
Take the next step in your educational journey and professional life. Our graduate degree programs combine hands-on experience with real-world application.
Ph.D. in Global Leadership
With specializations in organizational management and higher education administration, our Ph.D. in Global Leadership program offers innovative education with the convenience of online delivery.

career-focused
degree programs
Flexible scheduling for classes
allows you to learn online and on site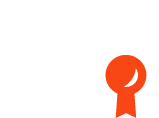 In-demand degree programs
: Gain the skills employers want now
An education that fits your busy life
01
Online classes
Fit school into your schedule with online coursework that is accessible 24 hours a day.
02
Personal admissions representative
Dedicated staff and resources that will support you throughout your education.
03
One class at a time
Take one class at a time and make rapid progress toward degree completion.
04
Multiple degree options
Indiana Tech offers degrees at the associate, bachelor's, master's and Ph.D. levels.
05
Career-focused degrees
Advance your career with a degree in organizational leadership, business, marketing, or human resources—just to name a few.
06
Credit-bearing certificates
Expand your skills and advance your career with an undergraduate or graduate certificate. Stand out from the competition with skills that can take your career to the next level.
07
Get started today
Our accelerated classes begin every six weeks. Enroll anytime and get started on accomplishing your goals.
08
Transfer credit available
Professional certifications, licensures and other experiential learning can be transferred as credit — just like prior credit you may have from previous college courses. Spend only the time and money you need in order to earn your degree.
09
Textbooks shipped to you
The cost of textbook rental fees and class materials are included in your tuition. Books are shipped directly to you.
10
Accreditation
Indiana Tech is a non-profit university founded in 1930, and is fully accredited by the Higher Learning Commission.
* The CCBA scholarship can be applied to graduate- and doctoral-level degrees. It cannot be combined with any other Indiana Tech scholarship.
** Cost of textbooks and class materials are included in tuition for graduate degrees, but not the Ph.D. in Global Leadership program.

The Indiana Tech corporate scholarship is effective for enrollment in future terms and will not be applied retroactively.